Preparing NW Game

The Club's new website (Northwest Game Recipes) contains over 130 recipes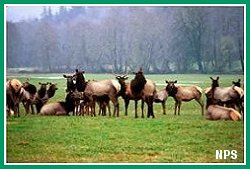 and includes discussions on:

Food safety

Cooking methods

Menus

Field dressing of game

Game transport

Pairing wine/beer with game dishes

Processing

Nutrition.
It covers all types of wild game including big game, upland game, migratory waterfowl, fish and shellfish that are typically harvested in the Northwest. The site includes a brief history of wild game in the Northwest.
The website also contains numerous excerpts from the Lewis and Clark Journals (1804 - 1806) which provides a perspective on subsistence living with total dependency on harvesting wild game.