Number of Servings: 6 to 8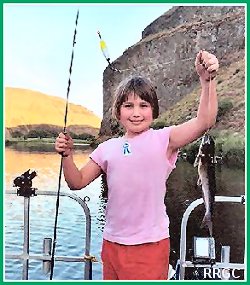 Ingredients:
6-8 medium fillets catfish
2 - tablespoons olive oil
1 blackened fish spice (pkg. Drakes)
1 jar creamy Alfredo sauce or roasted garlic
8 oz fettuccine noodles.
Directions
Boil noodles.
Heat Alfredo sauce in separate pan.
Take catfish fillet and remove all brown from outside fillet. Cut into small 1 inch squares and sprinkle with spice mix.
Fry in hot oil until starting to blacken and flake; then remove from heat.
Place generous amount noodles on plate and sprinkle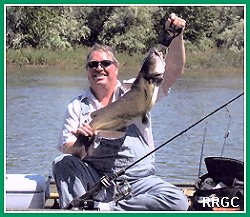 fish over noodles. Then pour or ladle Alfredo sauce over top.
Notes & Variations:
This is excellent with salmon/ steelhead, bass and walleye too!
Contributor: Richard Sharp, RRGC