Number Served: Varies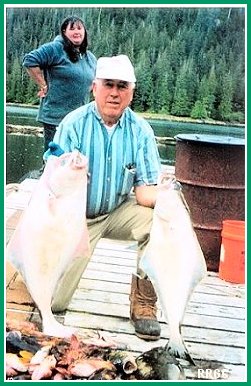 Ingredients:
1 fillet of halibut or salmon
Topping:
1/2 cup Best Foods Mayo
2 tablespoons Parmesan
Dash of garlic powder
Dash of lemon pepper
1 green onion (chopped)
Directions:
Mix topping ingredients and let stand at least an hour in refrigerator.
Place fillet on foil lined pan and spread topping over the fish.
Pre-heat the oven at 425 degrees F.
Bake for about 10 minutes.
Notes & Variations:
Do not over cook.
Contributor: Delia Teeple, RRGC