Number of Servings: 4-6
Ingredients: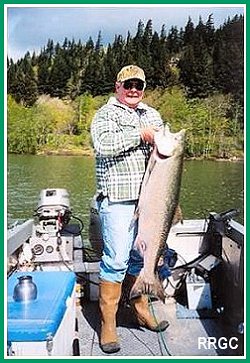 1 cup smoked salmon
1/2 cup whipping cream
1/2 cup milk
1/4 cup chopped fresh dill
1/4 cup chopped green onion
1 teaspoon grated lemon peel
6 ounces angel hair pasta
Fresh grated parmesan cheese
Salt and pepper
Directions:
Boil pasta in large pot of salt water until "al dente", drain and return to pot.
In a small saucepan, combine whipping cream, milk, dill, onion, and lemon peel.
Bring to a boil over medium-high heat.
Add salmon and sauce to pasta.
Toss to mix, salt and pepper to taste, top with fresh grated parmesan and serve immediately.
Notes & Variations:
Garlic bread goes great with this dish!
Contributor: Randy McBride